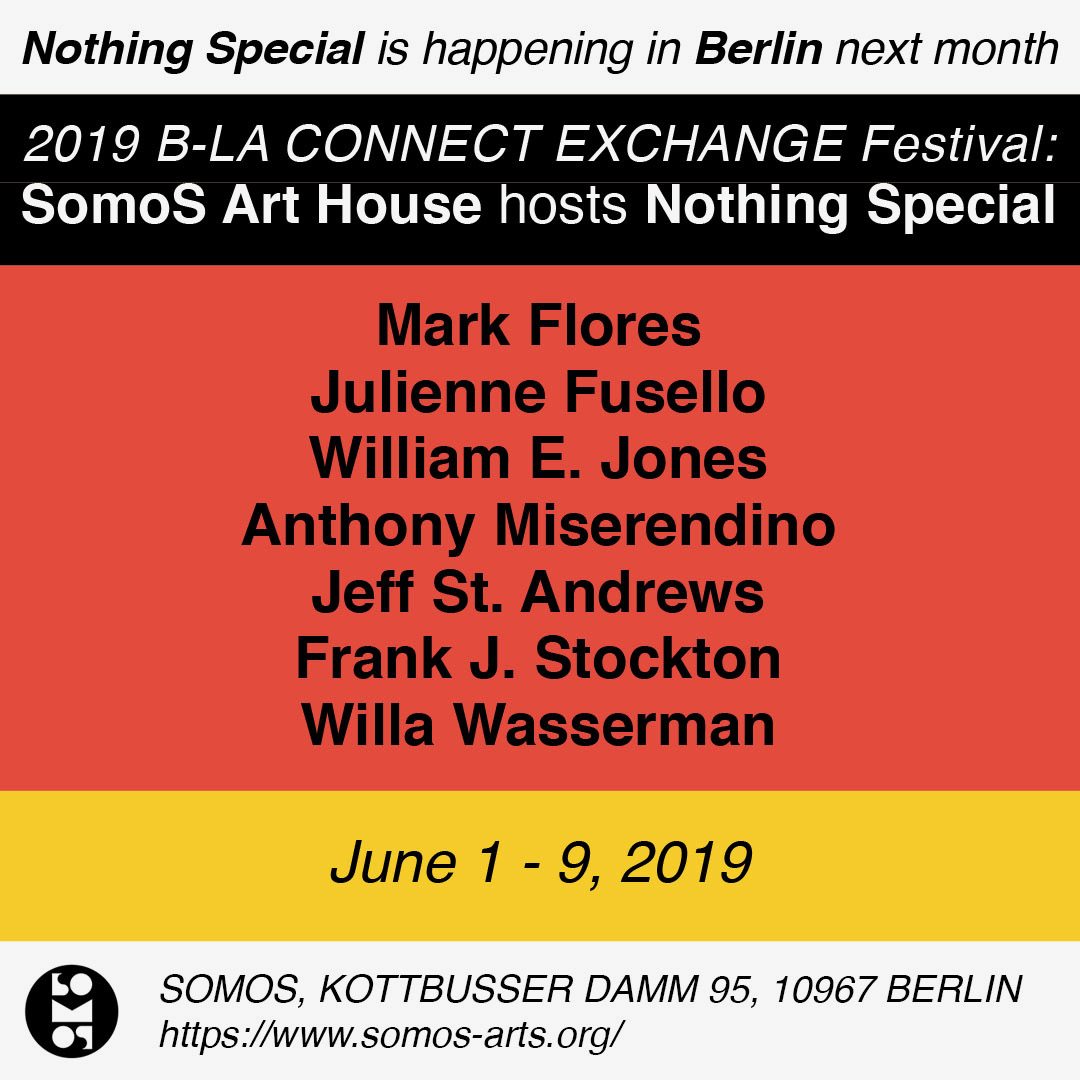 SomoS Art House hosts Nothing Special
Works chosen for this exhibition were selected from a group of California-based artists whose practices include the fabrication of objects appropriately scaled for transport in a single, checked bag of airline luggage.
Beyond the unifying factors of geography and scale, however, each artist also seems to address the topic of idealism or aspiration in one way or another.
Works by William E. Jones and Jeff St. Andrews spotlight the presence of this theme at the state and civic levels, respectively; Mark Flores and Willa Wasserman pit evocative painting titles beside vaguely familiar imagery that evade the viewer's expectations; Julienne Fusello and I refer to the simplified aesthetic of popular media, evoking heroic tales of romance and adventure; and Anthony Miserendino wryly uses his own breath and technical virtuosity to make a halved fruit aspire to be whole once again.
The very concept of spaces like Nothing Special, SomoS Art House, and the B-LA Connect exchange reveal an underlying optimism about art and its ability to connect people. And that is something worth flying halfway around the world for.
-Frank J. Stockton